EXPLORE THE 2023 CADILLAC ESCALADE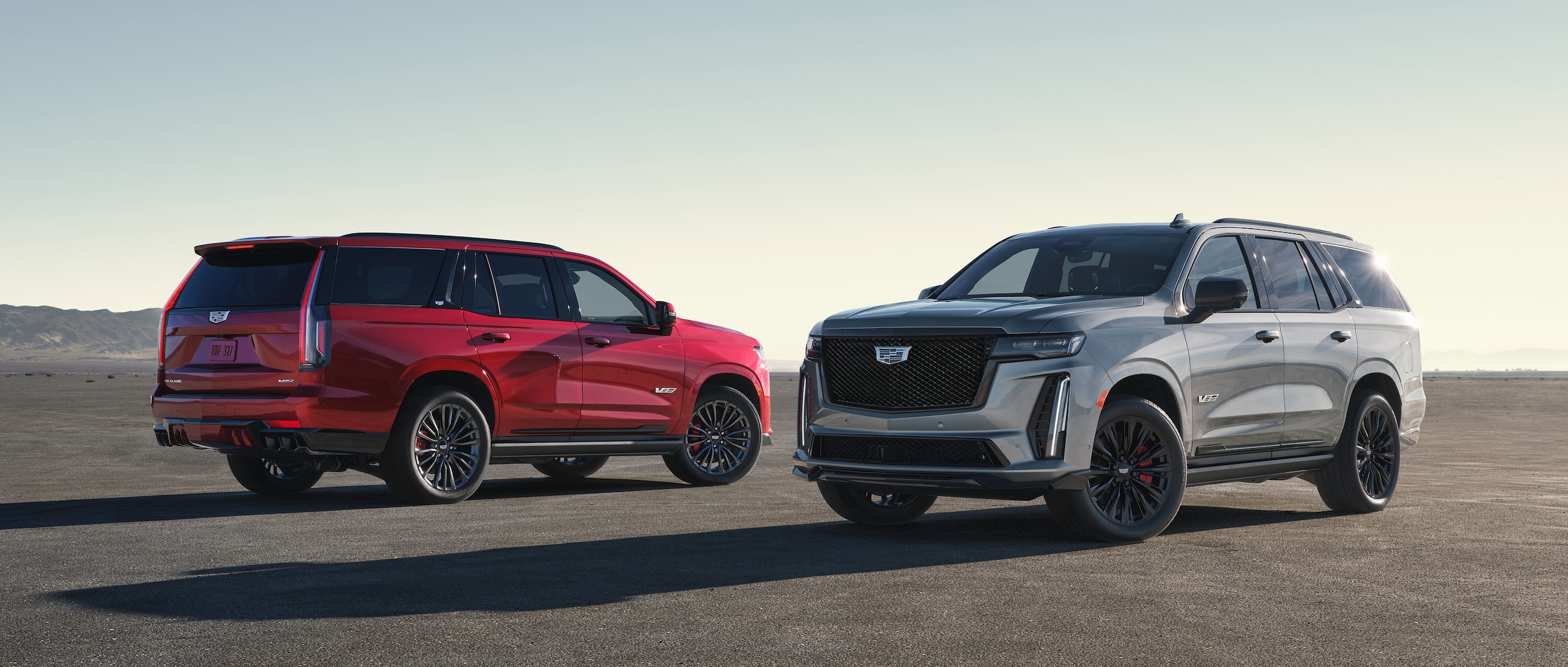 New Cadillac Escalade Offers Great Style and Performance
The 2023 Cadillac Escalade is a luxury, full-sized SUV with incredible performance, design, and technology features that are sure to impress.
At Fitzgerald Cadillac of Hagerstown, there's a wide selection of new Cadillac Escalades from which to choose. Our goal is to make your driving experience rewarding.
Keep reading to learn more about all the new Cadillac Escalade has to offer.
Performance
Depending upon the trim selected, the new Cadillac Escalade V uses a 6.2-liter V8 that generates 682 horsepower and 653 pound-feet of torque, enabling this 5,823-pound SUV to accelerate from 0 to 60 mph in 4.4 seconds.
Safety
Several helpful safety features are included with the Cadillac Escalade.
The vehicle's integrated navigation system provides a live view of the street with turn indicators and directional information. The head-up display keeps important vehicle information at eye level so you can focus on the road ahead.
Available Automatic Parking Assist helps detect parking spots in Frederick while your vehicle is moving at less than 18 miles per hour. Once a parallel or perpendicular space that is large enough has been detected, the car will beep and instruct you to put the vehicle in reverse while it automatically steers, brakes, and shifts gears to park the vehicle.
The Super Cruise feature helps steer the vehicle slightly to maintain a good lane position and assist with lane changes as it monitors your attention on the road while driving around Martinsburg. This technology can also automatically change lanes when it's determined that this is the optimal course of action. It automatically activates the turn signal and starts moving the vehicle when certain settings are selected.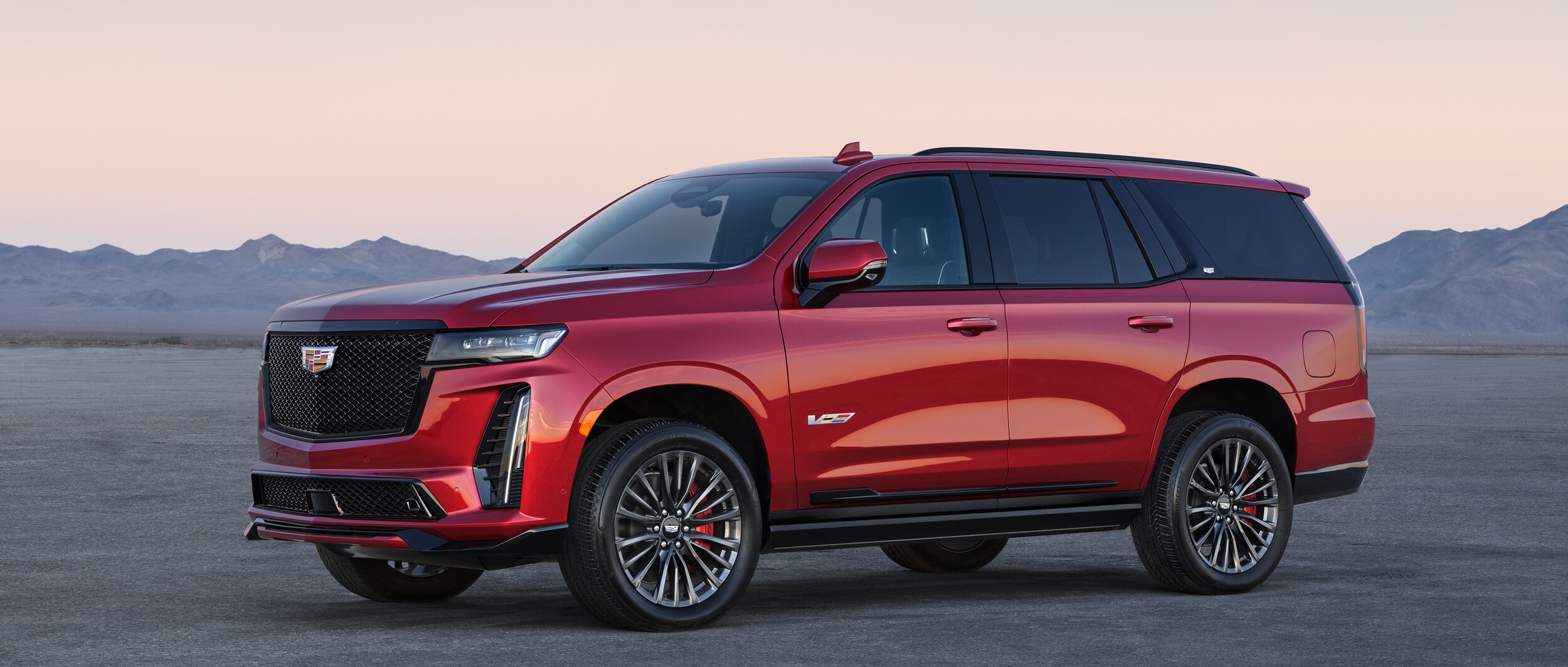 Exterior
The Cadillac Escalade's massive exterior dimensions are sure to capture the attention of everyone it passes on the streets around Waynesboro. It comes with 22-inch alloy wheels, bold lines, and luxurious accents, and its thin horizontal headlamps with ornate details surrounding them give the Escalade a distinctive look. The Sport trim includes a blacked-out grille for a more sophisticated look.
Interior
The interior of the new Cadillac Escalade boasts the luxury and comfort you'd expect from the Cadillac brand, including hand-finished leather and natural wood finishes. Heated and ventilated 16-way power seats with massage settings are available in the front of the car. Natural light during the day is enhanced thanks to its panoramic sunroof for passengers, and at night, ambient interior lighting with 26 color options lets you select from a variety of hues to enhance your drive around Winchester. The cabin of the Cadillac Escalade, overall, is an extremely inviting space. It inspires a sense of home away from home. While the SUV lacks the proverbial kitchen sink, in the center console there's an available refrigerator with a freezer mode. You'll be able to relax with chilled beverages and snacks to keep you comfortable while on the road during long drives across Maryland and beyond. The back of the vehicle offers plenty of cargo space so that you'll have plenty of room for all your family's luggage. Depending upon the trim, you'll get up to 142.8 cubic feet of cargo space.
Test Drive the 2023 Cadillac Escalade in Hagerstown
We urge all SUV enthusiasts to visit our Cadillac dealership near Martinsburg for a full breakdown of the Cadillac SUVs we sell. We look forward to assisting and answering all your questions about the models in our current inventory.
How Can We Help?
* Indicates a required field